In this article, you will go learn how to get started with Tamil Nadu employment registration, then how to add your educational qualifications like SSLC, HSC, degree, and other value-added courses then how to renew your own employment renewal online.
The Department of Employment and Training, Tamil Nadu provides a dedicated online employment portal to students and job seekers for the purpose of online employment registration, renewal, and modify changes such as adding additional educational qualifications and renewing the qualification. Over 1 crore employment database has been stored to facilitate manpower planning and analysis through effective implementation of employment in Tamil Nadu state.
| | |
| --- | --- |
| Department | Department of Employment and Training, Tamil Nadu |
| Purpose | Online Education Qualification Registration/ Renewal/ Update |
| Qualification | 10th, 12th, Diploma, Degree, Special Courses etc… |
| Job Opportunity activities | Private Sector placement, Job-fair, Campus Placement |
| Website | https://tnvelaivaaippu.gov.in/Empower/ |
So students can be able to register their educational qualification from class 10th,12th, degree (undergraduate/ postgraduate) in order to get the government sectors related jobs for the respective qualifications.
Once you registered with a qualification/course/degree you will provide with a dedicated renewal duration, so make sure to renew your qualification.
How to create account?
How to add educational qualification?
How to add other additional courses/ qualification?
How to renew the educational qualification?
Follow the steps below we mentioned and if you have any queries don't hesitate to ask.
Also Read: How to Apply for Unemployment Scholarship 2022 in Tamil Nadu
Tamil Nadu Employment Exchange Create New User ID Registration Online
Before getting started with the registration we need to few documents needed for registration (anything from below):
Ration card
Aadhar card
Driving license
Voter Id
Passport
PAN Card
How to Create a New User ID at TNvelaivaaippu portal
Step 1: Go to https://tnvelaivaaippu.gov.in/Empower/ and then click For new User ID Registration and press the "Click here" Option.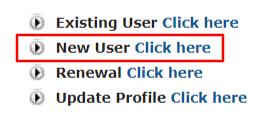 Step 2: Then the pop-up menu appears then press the "I Agree" button then proceed to the next step.
Step 3: On the Second Page you want to Enter your Name, Gender, Father Name, DOB, Email Id, User Id, Password, Date of Birth, Mobile Number, Family Card Number, And Confirm Password and Aadhar Card Number, Image Code and Click "Save".
Note: If you want to edit the entered details press "Reset" or exit the process press the "Exit" button.
That's all now you have been successfully created your account. Now keep your Username and Password for further steps like registration & renewal.
How to add 10th, 12th, Degree Qualification at Tnvelaivaaippu
Step 1: Visit: TNvelaivaaippu Login page and enter your "User Id" and "Password" then press the arrow icon.
Step 2: Now your dashboard will be appeared on the screen now click the "Add Qualification" option under the Profile Details.
Step 3: Choose the qualification detail you want to add (SSLC/HSC/DEGREE) then fill in the all details.
Note: If you want to fill in other course information such as (Technical/Diploma/Certification Courses) also other Skill details in the portal you may choose and fill in the details.
Step 4: Click the "Save" button to add your qualification. After the view profile popup will be opened now press "Continue" button.
Step 5: Once you complete you will be able to print the generated certificate and keep it yourself for future reference.
How to renew your missed tnvelaivaaippu renewal in 2023
If you missed out on your employment renewal you can easily make renewal online without any further delay. Keep following steps to get your renewal process simple and fast within a few minutes.
Step 1: Go to the TNVelaivaaippu home page and Click Renewal Option. Then enter your respective User ID and Password (Date of Birth act as Password) and press Login Icon.
Step 2: Under Update Profile choose Renewal > Candidate Renewal Option

Step 3: Now your Renewal Information will be displayed on the screen. Then click > Renew Button.

Step 4: And press submit button and save the details.
Additional Resources:
| | |
| --- | --- |
| Private Job Opportunities | https://www.tnprivatejobs.tn.gov.in/ |
| Competitive Exams | https://tamilnaducareerservices.tn.gov.in/ |
| Skill Development | https://www.tnskill.tn.gov.in/ |
| Overseas Jobs | https://www.omcmanpower.com/ |
Frequently asked questions
1. How to Renew in TNvelaivaaippu?
To renew your employment qualification, log on to your account and click the "renewal" option.
2. How to find the User id in TNvelaivaaippu?
To find your User ID on the TNvelaivaaippu website. Just contact the official email support and attach your email and contact details. They will be sending a User ID and Password via email.
3. How to Add Engineering qualification in TNvelaivaaippu?
To add your engineering qualification in TNvelaivaaippu click add the qualification option and choose the degree then enter the details.